Directory of AANR West Clubs, Parks, & Resorts
"Become who you were born to be."
– Elron in the Lord of the Rings: The Return of the King

With 27 organized clubs in AANR-West, we know you'll find the perfect nudist spot to relax, play sports, go skinny-dipping, catch up with friends and meet new ones. Reach out to one of our listings today. If you can't find what you're looking for or are having trouble getting in touch with one of the clubs, parks or resorts, contact us. We may be able to help. In the meantime, experience the freedom.
Several of the AANR-West nudist parks and clubs offer discount coupons to those visiting for the first time. If available, click on the coupon to view and print, then present it at the check-in/registration desk when you arrive. Currently, the clubs that offer coupons are Glen Eden, Laguna Del Sol, Lupin Lodge, Mira Vista, Mountain Air Ranch, Olive Dell, and Shangri La Ranch.
Click on any drop down box below to see a list of clubs in that state.
Arizona Parks, Resorts & Travel Clubs
Arizona Affiliated Bed & Breakfasts/Motels
Northern California Parks, Resorts & Travel Clubs
Northern California Affiliated Bed & Breakfasts/Motels
Northern California Non-Affiliated Clubs
Southern California Parks, Resorts & Travel Clubs
Glen Eden Sun Club
25999 Glen Eden Road
Corona, CA 92883
Olive Dell Ranch
26520 Keissel Road
Colton, CA 92324
SCNA (Southern California Naturist Association)
23679 Calabasas Road 940
Calabasas, CA 91302
Le Club
PO Box 19613
San Diego, CA 92159
Southern California Affiliated Bed & Breakfasts/Motels
Southern California Non-Affiliated Clubs
Colorado Parks, Resorts & Travel Clubs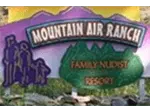 Mountain Air Ranch
9006 S. Mica Mine Gulch Road
Indian Hills, CO 80454
Hawaii Parks, Resorts & Travel Clubs
Swim Free Hawaii Boat Charter
Honokohau Harbor, Kailua-Kona,
Hawaii, HI 96740
Nevada Parks, Resorts & Travel Clubs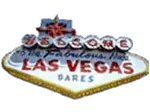 Las Vegas Bares
304 S Jones Blvd № 4022
Las Vegas NV 89107-2623
Las Vegas Naturists
Las Vegas NV 89129
New Mexico Parks, Resorts & Travel Clubs
Sun Tree Travel Club
2001 E Lohman Suite 110
Las Cruces, NM 88001
Utah Parks, Resorts & Travel Clubs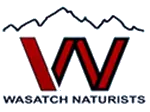 Wasatch Naturists
PO Box 65241
South Salt Lake City, UT 84165
Southern Utah Naturist Society (SUNS)
782 South River Road Suite 57
St. George, Utah 84790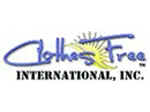 Clothes Free International
PO Box 1096
Oakhurst, CA 93644